Jul 25, 2022
For immediate release
Adam Osth Wins Early Career Award
Dr. Adam Osth wins the 2022 William K. Estes Early Career Award.
MATHPSYCH.ORG — Dr. Adam Osth was named winner of the prestigious Society for Mathematical Psychology William K. Estes Early Carrer Fellow Award (2022) on July 25, 2022, for exceptional published research in the field of mathematical psychology by an early career researcher. Dr. Osth won the highly competitive award from a pool of six nominees, all of whom received their Ph.D. no more than eight years ago.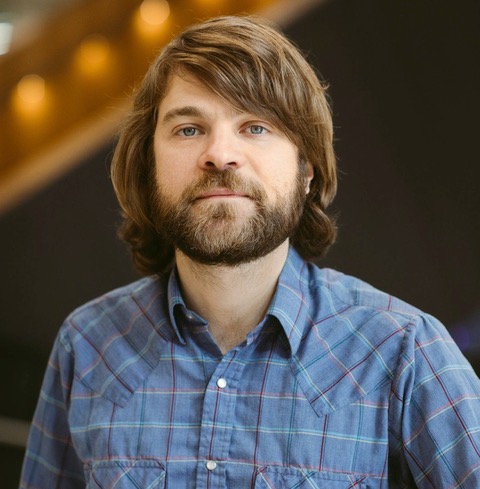 Dr. Adam Osth
As stated in his nomination letter: "Among early career researchers in mathematical psychology, Dr Osth stands out for me because of the creativity and the theoretical focus of his work, as well as for its technical and methodological sophistication. He has taken one of the fundamental questions in mathematical psychology – that of how we retrieve items from memory and how we make decisions about the retrieved material – and pursued it in a systematic and illuminating way through a series of articles of notably ambitious scope."
Dr. Osth earned his PhD from The Ohio State University, Columbus, Ohio in 2014. He began a postdoctoral fellowship at the University of Newcastle, Australia the same year. In 2016 he was appointed to a faculty position at the University of Melbourne, Australia, and was promoted to Senior Lecturer in 2019. He is the recipient of a highly competitive Australian Research Council Discovery Early Career Award (DECRA) fellowship which supported his research in 2017-2019. He won an Australian Research Council Discovery Grant to pursue research on eyewitness memory in 2020-2022.

Dr. Osth will give the Estes Award Plenary presentation about his research at the 2023 Meeting of the Society for Mathematical Psychology, anticipated in July 2023.
To learn more about Professor Osth's research, visit here.
About the Society for Mathematical Psychology
The Society for Mathematical Psychology promotes the advancement and communication of research in mathematical psychology and related disciplines. Mathematical psychology is broadly defined to include work of a theoretical character that uses mathematical methods, formal logic, or computer simulation. The official journals of the society are Journal of Mathematical Psychology and Computational Brain & Behavior.
For more information on the Society for Mathematical Psychology and its awards, visit: