Jul 09, 2021
For immediate release
Daniel Heck Wins Early Career Award
Dr. Daniel Heck wins the 2021 William K. Estes Early Career Award
MATHPSYCH.ORG — Dr. Daniel Heck was presented with the prestigious William K. Estes Early Career Award (2021) on July 9, 2021, for exceptional published research in the field of mathematical psychology by an early career researcher. Dr. Heck won the hotly contested prize over six other nominees, all of whom received their Ph.D. no more than eight years ago.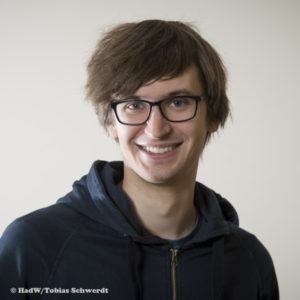 Dr. Daniel Heck
Dr. Heck earned his PhD in 2017 and his Bachelor of Psychology in 2012, both at the University of Mannheim, Germany. From 2017-2019 he was a Postdoctoral researcher, instructor, and advisor in the recently established Research Training Group: Statistical Modeling in Psychology at the University of Mannheim. Dr. Heck is a Professor of Psychological Methods at Philipps University of Marburg, Germany. His research focuses on multinomial processing tree (MPT) modeling, and computational approaches for Bayesian model selection. His research has been recognized with a number of prestigious awards, including the nation-wide Heinz-Heckhausen Award of the German Psychological Society (DGPs) and the prestigious "Rising Star" recognition of the Association for Psychological Science (APS).
To learn more about Dr. Daniel Heck visit his website here.
About the Society for Mathematical Psychology
The Society for Mathematical Psychology promotes the advancement and communication of research in mathematical psychology and related disciplines. Mathematical psychology is broadly defined to include work of a theoretical character that uses mathematical methods, formal logic, or computer simulation. The official journals of the society are Journal of Mathematical Psychology and Computational Brain & Behavior.
For more information on the Society for Mathematical Psychology and its awards, visit: